Automatically generated commercial offers
Commercial offer and automatically pregenerated parts of bid documents use the same parsed data. The cheapest goods are selected from the base of goods. The indication that in the base of goods there are Customer's own goods having the priority over other goods was considered. Discount and markup policy can be adjusted.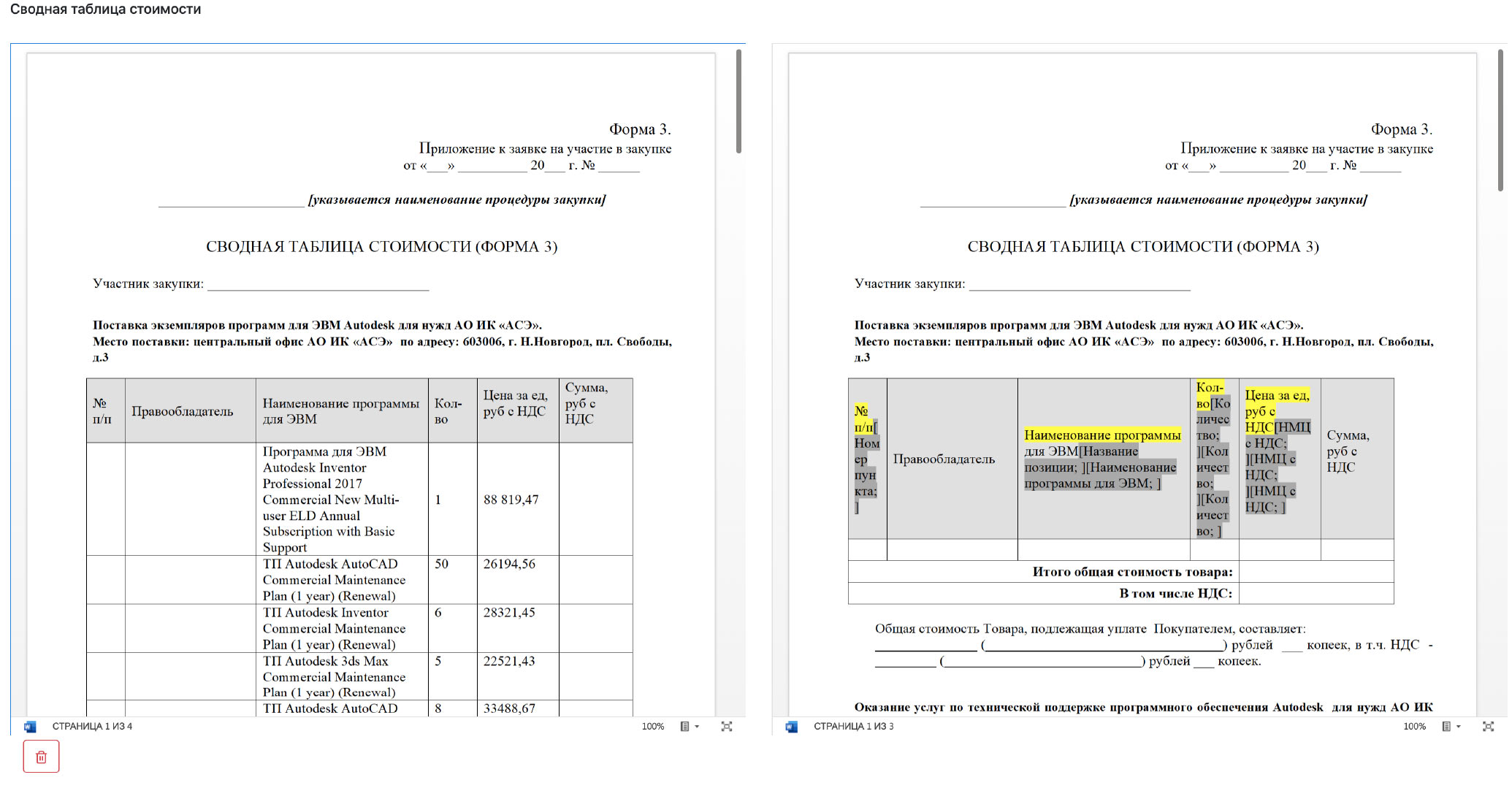 The cheapest item of the most relevant product is selected by default upon commercial offer generation but you may manually select any other related item. This may be useful, for example, in case that any supplier is not ready to deliver goods right now. Profitability will be recalculated upon each such change. You have only to press one button to generate the commercial offer from a legal entity selected.